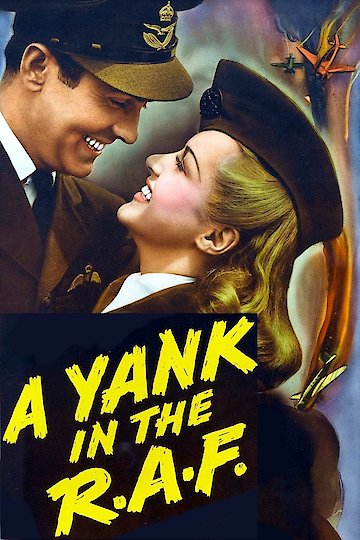 Watch A Yank in the R.A.F.
"ROLLICKING ROMANCE! GLORIOUS ADVENTURE!"
NR
1941
1 hr 38 min
This wartime movie was directed by Henry King. It stars Tyrone Power as Tim Baker, an American pilot who agrees to transport an aircraft bomber across the Atlantic to bases in England for use against the Nazis. During one of his stops, by chance he encounters a former girlfriend, Carol Brown (Betty Grable). She has become dedicated to supporting the war effort. Tim decides to enlist in the Royal Air Force, where he begins undertaking dangerous missions. The plot follows his adventures, and the gradual changes that occur as he grows more committed to the cause that he is supporting.