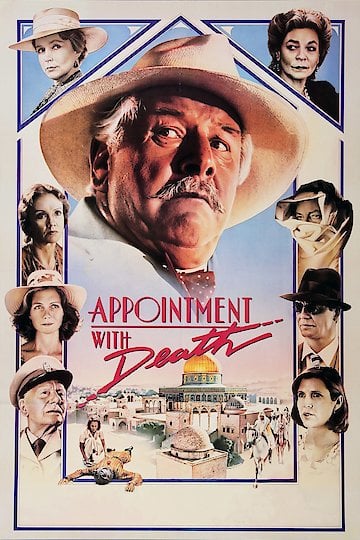 Watch Appointment with Death
"An invitation to murder !"
PG
1988
1 hr 42 min
Based on the Agatha Christie mystery classic of the same name comes this fairly faithful adaptation, full of twists and turns that are sure to captivate! Set in 1937 Jerusalem a murder is waiting to be committed with Hercule Poirot (Peter Ustinov) waiting to solve it! Mrs. Emily Boynton (Piper Laurie) is determined to see the holy land and her three stepchildren are grudgingly forced to follow her. This isn't the only problem though, Mrs. Boynton seems to have a rather dangerous past that is about to catch up with her! Whodunit, her family or a sinister stranger on vacation?