Watch Black Mass
"Keep your enemies close."
In this crime drama, a gangster climbs through the ranks of organized crime in Boston in the 1970s. His rise is especially notorious, given that his brother is a state senator. The film is based on true events and stars Johnny Depp and Benedict Cumberbatch.
|
2015
|
2 hr
|

/

10
Cast

Studio

Director

Scott Cooper

Language

English
FREE
SUBSCRIPTION
RENT / BUY
Black Mass News
'Fifty Shades Darker' Gets a Darker Version
April 27, 2017 @ 11:33 am PST
|
Read More

Sherlock Season 4 Finally on Its Way
April 07, 2016 @ 4:49 am PST
|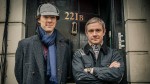 Benedict Cumberbatch and Martin Freeman have been so busy that they haven't had time to work on a new season of Sherlock. Lucky for fans, they've at last been able to fit the series into their schedules.
Read More

Sienna Miller Says No Flirting with Brad Pitt
April 13, 2017 @ 5:07 am PST
|
Read More

Weekend Box Office: Hotel Transylvania 2 Takes a Bite Out of Competition
September 27, 2015 @ 5:32 pm PST
|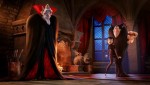 Audiences weren't in the mood for cannibals this week, but they were only too happy to pay to see animated vampires.
Read More


Watch Black Mass Trailer

Watch Black Mass Online - Watch online anytime anywhere: Stream, Download, Buy, Rent
Black Mass is currently available to watch free on Vudu Free and stream, download, buy, rent on demand at FuboTV, Amazon, Vudu, FandangoNow, YouTube VOD, iTunes online.