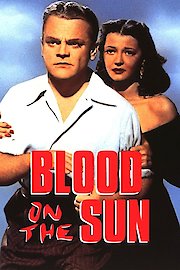 Watch Blood on the Sun
"Having a wonderful time In Tokyo!"
Approved
1945
1 hr 38 min
Nick Condon has arrived freshly from the USA and is embarking on a career as a journalist with the Tokyo Chronicle. During his first days with the newspaper Nick is given details of a plan for World domination devised by the Japanese Government, his initial print version of the plan is seized by Japanese officials. Nick must then embark on a journey to try and get the plan to US officials to stop the Japanese attempting to take over the World.