Watch Changeling
"To find her son, she did what no one else dared."
In this drama, a woman is convinced that the return of her missing son is not actually the return of her actual son. She has few allies in her dispute, but a clergyman helps her to confront corruption among the Los Angeles police of the 1920s. Angelina Jolie and John Malkovich star, and Clint Eastwood directs.
|
2008
|
2 hr 21 min
|

/

10
Cast

Studio

Director

Clint Eastwood

Language

English
SUBSCRIPTION
RENT / BUY
CABLE
Changeling News
Bill O'Reilly: Angelina Jolie 'Emaciated' At The Oscars?
February 28, 2012 @ 11:55 am PST
|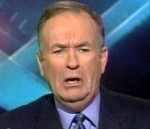 Huh. Will wonders never cease? Fox News' Bill O'Reilly seemingly ignored the mile or so of leg that hypnotized millions of prime-time Academy Awards viewers (and spawned its own Twitter account that totally ripped off that one for J.Lo's nipple) and might've made a good point. The pundit spouted off during a Monday "The O'Reilly Factor" segment with concern about how unhealthy he felt the once-voluptuous "Girl, Interrupted" Oscar-winner and star of "Changeling" and "A Mighty Heart" had let herself become.
Read More

Were Brad and Angelina in NOLA for Mardi Gras?
March 11, 2011 @ 10:00 am PST
|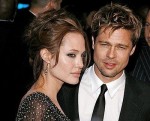 The wild and crazy took to the streets of New Orleans to celebrate Fat Tuesday this week.
Were Brad Pitt and Angelina Jolie, Big Easy residents, there to rock the party?
While Brad was spotted in town, having spent the night in his family's French Quarter home on Monday, Pitt was up bright and early Tuesday to be on set for the filming of his new movie, "Cogan's Trade.
Read More


Watch Changeling Trailer

Changeling (1/12) Movie CLIP - Reverend Briegleb's Sermon (2008) HD
|
2:15
Watch Changeling Online - Watch online anytime anywhere: Stream, Download, Buy, Rent
Changeling is currently available to watch and stream, download, buy, rent on demand at Showtime, Amazon Prime, Netflix, Amazon, Vudu, Google Play, FandangoNow, YouTube VOD, iTunes online.