Watch Lara Croft Tomb Raider: The Cradle of Life
"Adventuress Lara Croft goes on a quest to save the mythical Pandora's Box"
Lara Croft Tomb Raider: The Cradle of Life stars Angelina Jolie in her second outing playing the popular video game character. The 2003 action film was directed by Jan de Bont and costars Gerard Butler, Djimon Hounsou, Ciaran Hinds and Chris Barrie. Lara Croft, in her role as archaeologist/adventurer finds a golden glass orb in an underwater temple. Using her extensive knowledge and her vast monetary resources she quickly determines it's a map to the real world version of the Pandora's Box myth. The orb is stolen, and British Intelligence strongly requests that Lara to help retrieve it before it's thieves devise a way to turn the container full of all the world's evils into a weapon of mass destruction.
To help in this she asks for the temporary release of her ex-boyfriend Terry (Gerard Butler) who was imprisoned for selling information gathered by the elite military unit they served in together.
Reunited, the two share heated banter about their past while chasing the orb and the crime syndicate who took it, led by Ciaran Hinds. This takes them from one scenic location to another, as they race motorcycles on the Great Wall of China and fight in a cave that holds thousands of terracotta warriors. They are assisted remotely by Lara's butler Hillary (Barrie), her techie assistant Bryce (Taylor) and by tribal leader Kosa (Hounsou) once they reach their destination in Africa.
While risking her life in multiple action set pieces Lara must face the most difficult of questions: How untrustworthy is the ex-boyfriend who betrayed his country and could she bring herself to sacrifice him to save herself, and the world?
Lara Croft Tomb Raider: Cradle of Life was produced by Paramount and written by Dean Georgaris.
|
2003
|
1 hr 57 min
|

/

10
Cast

Studio

Director

Jan de Bont

Language

English
More Like Lara Croft Tomb Raider: The Cradle of Life
SUBSCRIPTION
RENT / BUY
CABLE
Lara Croft Tomb Raider: The Cradle of Life News
The Top-Earning Actresses In Hollywood Are . . . . Wait, This Can't Be Right . . . .
July 06, 2011 @ 2:25 pm PST
|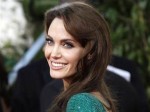 I'm not exactly sure how this happens. How the business works, that part's obvious. Men and women and children get paid to stand in front of cameras and say things and make faces and do things that are supposedly entertaining. I'm just trying to figure out what Angelina Jolie and Sarah Jessica Parker have done between May 2010 and May 2011 that was worth $30 million for each actress.
Read More

'Tomb Raider' Reboot Planned, But Will it Star Angelina Jolie?
March 08, 2011 @ 6:31 am PST
|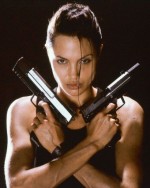 Well, this was unexpected: GK Films has acquired the rights to the "Tomb Raider" franchise (if you want to call it a franchise) and is planning to reboot the series with a new movie due out in 2013. Some of you may have seen the Angelina Jolie "Tomb Raider" movies, and for that I'm very sorry.
Rumor has it that this next "Tomb Raider" installment will be an origin story, with our heroine Lara Croft traveling to Peru at the behest of a powerful businesswoman in order to recover an ancient artifact called the Scion (probably not the car, but wha
Read More


Watch Lara Croft Tomb Raider: The Cradle of Life Trailer

Watch Lara Croft Tomb Raider: The Cradle of Life Online - Watch online anytime anywhere: Stream, Download, Buy, Rent
Lara Croft Tomb Raider: The Cradle of Life is currently available to watch and stream, download, buy, rent on demand at DIRECTV NOW, FlixFling VOD, Vudu, FandangoNow, YouTube VOD, iTunes online.