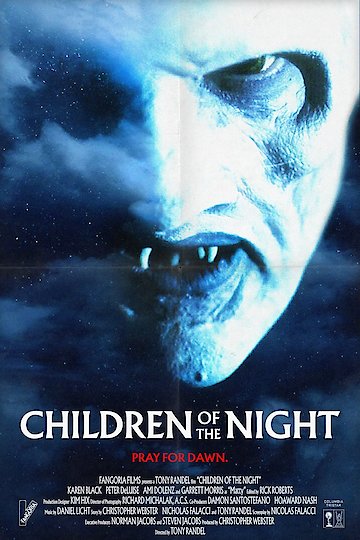 Watch Children of the Night
"Be home before nightfall... and pray for dawn!"
R
1992
1 hr 32 min
Lucy and Cindy are about to go off to college, but first they decide to swim in the lake by the abandoned church as a way of ritually washing the dirt of the town off of themselves. Unfortunately, Lucy's crucifix falls off while she is swimming and wakes an underwater vampire, who soon makes his way to the surface to terrorize the town. Because Lucy is a virgin, he is especially interested in her. Will he be able to ravage her, or will she figure out how to outsmart him and send him back to the depths where he belongs?