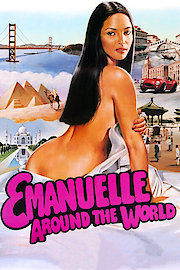 Watch Emanuelle Around the World
"Emanuelle's back to take you places you've never been before!"
R
1977
1 hr 42 min
Emanuelle Around the World is a film that centers around an undercover journalist and her attempts to expose an underground slave ring. She teams up with a friend and the couple must delve into the seedy underbelly of the city to save the thousands of kidnapped women from around the world.