Watch Fantastic Four: Rise of the Silver Surfer
"Discover the secret of the Surfer."
The 2007 film Fantastic Four: Rise of the Silver Surfer is a film adaptation of one of the most famous comic book plot arcs of the Fantastic Four in Marvel comics. Grossing over $289 million dollars, the film came before Marvel Studios was created, giving the comic book giant the ability to make its own movies. The film opens up with characters Reed Richards (alias Mr. Fantastic) and Sue Storm (A.K.A. The Invisible Woman) preparing for their wedding. Around the time that these preparations are taking place a strange anomaly crashes into Earth's atmosphere and begins to cause all kinds of havoc around the world. Reed is approached by the army about tracking this thing, and while he demurs to keep his fiancee happy, he secretly builds a tracking device anyway.
The anomaly is a being from outer space called the Silver Surfer, so named because he's silver, and rides a surfboard like object. A wielder of cosmic energy, he awakens the statue that is Victor Von Doom, who is promptly defeated by the surfer. As Earth begins to mass its forces though, the Fantastic Four are obliged to join forces with Doom to try and defeat the surfer.
It turns out that the Silver Surfer is the herald of an alien being called Galactus, who devours the life energy of worlds. The Surfer sold himself into bondage to save his own planet, and now feeds others to Galactus. However, once Galactus arrives, the Surfer decides to rebel against his master and fights back. The cosmic energy he wields opens a rift, sucking in Galactus and apparently killing the Surfer as well. Reed and Sue are married in Japan, however, when the camera pans in on the Surfer's body floating through space, his eyes open and he summons his board to him, letting the audience know that he is in fact, far from dead.
|
2007
|
1 hr 29 min
|

/

10
Cast

Studio

Director

Tim Story

Language

English
More Like Fantastic Four: Rise of the Silver Surfer
SUBSCRIPTION
RENT / BUY
CABLE
Fantastic Four: Rise of the Silver Surfer News
'Fantastic Four' Cast Announced to Mixed Reactions
February 21, 2014 @ 11:22 am PST
|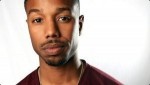 Next year's reboot of the disappointing 2005 version of "The Fantastic Four" is maybe not the most highly anticipated superhero movie in the works right now, but news this week of the new movie's cast generated some discussion. The cast will feature a couple of hot new names, but like all superhero casting decisions, these are sparking controversy.
Read More

DC Exec Talks 'Green Lantern' Sequel At New York Comic Con
October 16, 2011 @ 8:00 am PST
|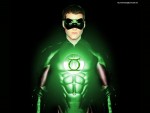 Despite getting drubbed over a lackluster story and disappointing reliance upon CGI, DC Entertainment Chief Creative Officer Geoff Johns spent the recent New York Comic Con talking up the sequel DC still believes could turn the "Green Lantern" franchise around.
Read More

Fox Moves Forward on 'The Fantastic Four' Reboot
March 01, 2013 @ 7:00 am PST
|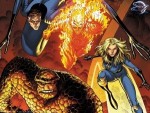 Fox moves forward on their 'The Fantastic Four' reboot. Is it too soon to be rebooting this franchise?
Read More

Video Game Allows You to Kill Zombie Glenn Beck and Michelle Bachmann with Crowbars
September 14, 2011 @ 4:00 am PST
|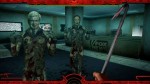 A new video game from developer StarvingEyes imagines a world in which the stable of Fox News personalities and a few Tea Party politicians have been turned into bloodthirsty zombies, and you are left to fend them off with crowbars, shotguns and chainsaws.
Read More


Watch Fantastic Four: Rise of the Silver Surfer Trailer

Fantastic Four: Rise of the Silver Surfer
|
2:00
Watch Fantastic Four: Rise of the Silver Surfer Online - Watch online anytime anywhere: Stream, Download, Buy, Rent
Fantastic Four: Rise of the Silver Surfer is currently available to watch and stream, download, buy, rent on demand at Amazon Prime, DIRECTV NOW, Amazon, Vudu, Google Play, FandangoNow, iTunes, YouTube VOD online.