Watch Gravity
Gravity is a movie that will be making its debut in theaters on Friday, October 4, 2013. Primary actress Sandra Bullock plays the role of Dr. Ryan Stone on her first shuttle mission to space with primary actor George Clooney who plays the role of veteran astronaut Matt Kowalsky. The mission, in what is supposed to be Matt's final trip into space before retiring, quickly shifts from a normal mission into a disaster. The shuttle that took them into space is destroyed leaving the two attached to nothing but each other as they float around outer space. With absolutely no communication to Earth, Stone and Kowalsky must find some option to get back to Earth with nothing but each other to depend on.
|
2013
|
1 hr 31 min
|

/

10
Cast

Studio

Director

Alfonso Cuaron

Language

English
Gravity News
Amal Clooney Has a Plan for Taking Care of Her New Babies
May 09, 2017 @ 12:31 pm PST
|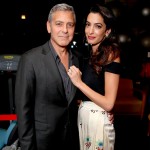 The busy attorney - and George Clooney's wife - plans to take a little time off after her twins are born.
Read More

Weekend Box Office: The Martian Reaches for a Record
October 03, 2015 @ 9:01 am PST
|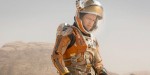 The Martian lived up to expectations this weekend, but with just a little bit of luck, the space adventure could soar even higher and become one of the most successful fall movies of all time.
Read More

Weekend Box Office: 'Miss Peregrine' Beats 'Deepwater Horizon'
October 02, 2016 @ 2:33 pm PST
|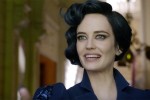 Tim Burton's adaptation of the fantasy novel won the box-office race, but not in a very spectacular fashion. On the whole, the weekend was a slow one at theaters.
Read More

Blockbuster Bets: 5 Fall Movies That Could Hit Big
August 26, 2015 @ 11:15 am PST
|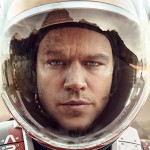 Between September and the end of November, moviegoers will have plenty of flashy big movies to see, and chances are that at least a couple of them will be huge hits.
Read More


Watch Gravity Trailer

Gravity Official Main Trailer (2013) - Sandra Bullock, George Clooney Movie HD|2:21
Watch Gravity Online - Watch online anytime anywhere: Stream, Buy, Rent
Gravity is currently available to watch and stream, buy, rent on demand at Amazon, Vudu, Google Play, iTunes, YouTube VOD online.