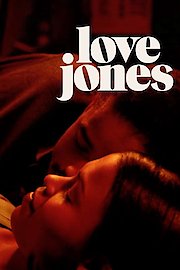 Watch Love Jones
"Get Together. Fall Apart. Start Over."
R
1997
1 hr 48 min
65
Love Jones is a landmark romantic comedy-drama film, released in 1997 that explores the deep emotional and sensual ties that connect two people struggling with their own respective careers and relationships. The movie follows the story of a young voracious poet, Darius Lovehall who falls head over heels in love with a beautiful, intelligent photographer named Nina Mosley after a chance meeting at a poetry slam event. This meeting soon blossoms into love, but Darius and Nina find themselves stuck in different worlds. Darius is a poet who is trying to figure out his place in the world, whereas Nina is a photographer who is beginning to question the validity of her work.
Over the course of the movie, Love Jones explores the nuances of modern-day relationships, shedding light on the impact of communication, lack of trust, and societal expectations. It vividly portrays the deep-rooted complexities of love that go beyond mere physical attraction. The movie's emotional resonance lies in its ability to touch on themes like race, love, and the relevance of art in modern-day relationships, rather than just sticking to formulaic romantic tropes.
This movie portrays the usual dynamics of love relationships in a refreshing and unique way. The cast, including Larenz Tate, Nia Long, and Isaiah Washington, deliver impeccable performances as they strive to capture the realism and vulnerability of relationships, which is something not often seen in romantic films. They have managed to create authentic, believable characters that viewers could relate to.
The movie's dialogue is a sublime example of poetic realism, where the characters' conversations are engaging and thought-provoking, allowing the viewers to get deeply invested in the story. Additionally, the character's choices seem to drive the script, making Love Jones a somewhat predictable yet captivating watch. It refreshingly brings to light the creative world of jazz music and poetry, which has been profiled in many films, but never with the same nuance and reverence as this one.
Furthermore, the cinematography in Love Jones enhances the elegance and beauty of the city of Chicago, where the story unfolds. The breathtakingly beautiful views of the city, particularly in the opening scene, captures the essence of Love Jones, reminding the viewers that love, beyond any boundaries, can be found even in the most bustling of cities.
In conclusion, Love Jones is an impactful and genuinely romantic film that goes beyond the cliches of romantic comedies. It is both heartwarming and heartbreaking in equal measure, delivering a humble dose of reality to its viewers. Through its realistic portrayal of modern-day love, the film reminds us that love is never smooth, but it is always worth fighting for, making Love Jones a true cinematic gem.
In summary, Love Jones is a beautifully crafted romantic comedy-drama that explores the relevancy of love in modern-day relationships, and the dynamic art of poetry and jazz music that seeps through society.
Love Jones is a 1997 comedy with a runtime of 1 hour and 48 minutes. It has received mostly positive reviews from critics and viewers, who have given it an IMDb score of 7.3 and a MetaScore of 65.