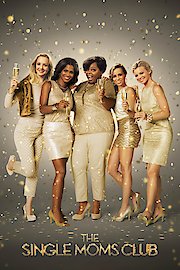 Watch The Single Moms Club
"Nothing Like A Little Group Therapy"
PG-13
2014
1 hr 51 min
31
In this comedy-drama, five single mothers come together when they all have to organize a fundraiser for their kids' school. Although their lives seem very different on the surface, they find that they have some very important things in common. The film, from prolific producer Tyler Perry, debuted in 2014 to negative reviews.