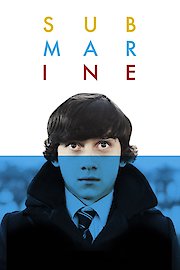 Watch Submarine
"A comedy that doesn't let principles stand in the way of progress."
NR
2010
1 hr 37 min
76
Submarine is a 2010 coming-of-age comedy-drama film that revolves around the life of a 15-year-old boy named Oliver Tate, played by Craig Roberts, who lives in a small Welsh town. The film explores the tumultuous adolescent years of Oliver, as he tries to navigate his way through the complexities of teenage love and family problems.
Oliver is a quirky and intelligent young boy who is fixated on the idea of becoming a hero. He is convinced that his parents' relationship is in trouble, and he sets out on a mission to save them from falling out of love. At the same time, he also develops a crush on a girl from his school named Jordana, played by Yasmin Paige, and tries his best to impress her.
Oliver's parents, played by Sally Hawkins and Noah Taylor, are going through a rough patch in their marriage, and their problems seem to be getting worse as time goes by. To add to his troubles, Oliver's mother develops a crush on their eccentric neighbor, Graham, played by Paddy Considine. This causes Oliver to feel even more anxious, as he believes that Graham is trying to break up his parents' marriage.
As Oliver tries to deal with his own personal problems, he becomes increasingly estranged from his parents, and his relationship with Jordana is tested as well. The film portrays the complexities of adolescent love in a raw and honest manner and captures the awkward moments and the emotional highs and lows of teenage life.
Submarine is a visually stunning film, with beautiful cinematography and a unique visual style that enhances the surreal nature of the story. The film is also deeply nostalgic, capturing the spirit of the 80s through its music, fashion, and pop culture references.
Craig Roberts delivers a phenomenal performance as Oliver, perfectly capturing his character's insecurities, quirks, and inner conflicts. He brings a genuine authenticity to his portrayal of a teenage boy who is struggling to find his place in the world.
Sally Hawkins and Paddy Considine also shine in their respective roles, delivering nuanced performances that add depth and complexity to the film's narrative. Yasmin Paige is also excellent as Jordana, bringing a sense of vulnerability and authenticity to her portrayal of a teenage girl who is dealing with her own personal struggles.
Overall, Submarine is a wonderfully charming, witty, and poignant film that captures the essence of adolescence in a way that is both relatable and endearing. It is a story of first love, family, and growing up that is sure to touch the hearts of anyone who has ever been a teenager.
Submarine is a 2010 drama with a runtime of 1 hour and 37 minutes. It has received mostly positive reviews from critics and viewers, who have given it an IMDb score of 7.3 and a MetaScore of 76.