Watch Adventureland
"Nothing brings people together like a crappy summer job."
The summer of 1987 is just the beginning of adulthood for James Brennan. He has just graduated from college with a degree in literature and has hopes of going to graduate school in the fall. He has plans of touring Europe for the summer when his parents let him know they can no longer financially support him. With hopes of Europe out the window, he is forced to get a job. He finds one at the local amusement park, Adventureland. A summer of misadventure and lessons in love ensue.
Working in the games section, he meets Emily Lewin, aka "Em." After she saves him from a frustrated and violent customer, she invites him to a party at her place. At the party it's revealed that Em has been having an affair with the amusement park's married repair man, Mike Connell. After the party they go to a bar to get a drink, where James reveals that, even after college, he is still a virgin. Connell shows up at the bar, so James and Em leave. By one of the city's bridges they kiss, but the next day, Em tells James she wants to take it slow.
Feeling rejected, James agrees to a date with another co-worker, Lisa P. After his date with her, he learns that Em has called to tell him she regretted saying she wanted to take it slow. Some more misadventure with angry customers ensue, then James' friend and co-worker Joel decides to quit after seeing Em and James walking together. He's angry at James for going out with Lisa P., when he clearly has feelings for Em.
|
2009
|
1 hr 47 min
|

/

10
Cast

Studio

Director

Greg Mottola

Language

English
Adventureland News
Kristin Stewart Moves in with Her Girlfriend
May 04, 2017 @ 11:48 am PST
|
Read More

Weekend Movie Trailers and Reviews: 'Glee 3D,' '30 Minutes or Less' and 'Final Destination 5'
August 12, 2011 @ 9:30 am PST
|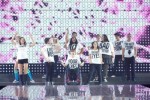 This weekend is already shaping up to be an interesting one, as the Emma Stone dramedy "The Help" grossed a surprising $5 million mid-week, making more than "Rise of the Planet of the Apes" did that day (probably, anyway...the actuals might read differently). This weekend's big movies, though, are "Glee 3D," "30 Minutes or Less" and "Final Destination 5."
Read More

Kristen Stewart and Jesse Eisenberg Are Stoner Assassins in 'American Ultra' Red-Band Trailer
May 28, 2015 @ 12:48 pm PST
|
Read More

'SNL' Member Bill Hader Joins 'Men in Black III' as...Andy Warhol?
May 11, 2011 @ 11:36 pm PST
|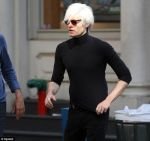 Time travel in movies is a tough plot element to pull off, especially after "Back to the Future" did it so damn well. But one of the perks of dealing with the logistical issues of time travel in your script is the fun character cameos (Bill and Ted, anyone?). "Men in Black III" seems fully aware of that fact, as news broke today that "Saturday Night Live" cast member Bill Hader would be playing a certain pop culture icon in the upcoming sequel.
Read More


Watch Adventureland Trailer

Watch Adventureland Online - Watch online anytime anywhere: Stream, Download, Buy, Rent
Adventureland is currently available to watch and stream, download, buy, rent on demand at Netflix, FlixFling VOD, Vudu, FandangoNow, iTunes, YouTube VOD online.