Watch Being John Malkovich
"Ever wanted to be someone else? Now you can."
Being John Malkovich (1999), is a fictional comedic drama that stars John Malkovich, John Cusack, Cameron Diaz and Catherine Keener. The film plays with taking real Hollywood actors and mixing them in with their fictional character counterpart. We see John Malkovich as the star of the film, an egotistical and successful actor who becomes a vessel for the other characters to live through.
Craig Schwartz, played by John Cusack, is a wonderfully talented puppeteer who has no luck in landing any gigs and is forced to find another job. Craig becomes depressed and longs for something more in his life. Along the way, he stumbles across the entrance into John Malkovich's subconscious and thus exploits his new found escape with his co-worker, Maxine, played by Catherine Keener, and his wife Lotte, played by Cameron Diaz.
This film takes you on a provocative journey through the portal of the mind. The characters make fantasy a reality by becoming the puppet master of someone else's life. The storyline brings up deep emotional longings for fame, success, unrequited love, lust and unfulfilled dreams. The film features cameos by Charlie Sheen, Brad Pitt, Sean Penn, Winona Ryder and Andy Dick.
|
1999
|
1 hr 52 min
|

/

10
Cast

Studio

Director

Spike Jonze

Language

English
SUBSCRIPTION
RENT / BUY
CABLE
Being John Malkovich News
John Malkovich Set to Star in NBC's Pirate Drama 'Crossbones'
March 11, 2013 @ 2:57 pm PST
|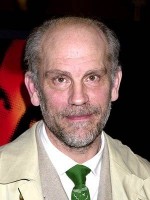 John Malkovich has been roped in to star in NBC's pirate themed drama series "Crossbones", playing the famous pirate captain Blackbeard himself. Are you on board for a pirate adventure?
Read More

Fashion's Newest Celebrity Designer: John Malkovich?
June 29, 2011 @ 5:35 am PST
|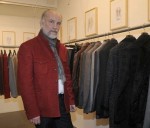 Celebrities coming out with their own clothing lines is nothing new. The Olsen twins have their own high-fashion line, and Jessica Simpson made millions last year with her own brand of threads. But a new fashion line from John Malkovich is a little bit surprising. Malkovich, famous for his roles in classics like "Dangerous Liaisons" and the wonderfully surreal "Being John Malkovich," has a new clothing line called Technobohemian, a term he picked up from an Italian novel.
Read More

Watch the Beastie Boys' Epic New Video 'Don't Play No Game That I Can't Win'
July 19, 2011 @ 5:40 pm PST
|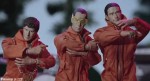 You might not recognize Spike Jonze on sight, but you would recognize his work: not only has he directed some fantastic feature films such as "Where the Wild Things Are" and "Being John Malkovich," but he has also directed some of music most famous (and most creative) music videos, including the Beastie Boys' "Sabotage." They've teamed up once again for another epic video. Two words: action figures.
Read More

Being John Malkovich - Review
December 01, 2010 @ 2:39 pm PST
|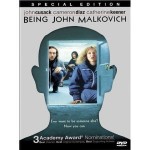 "Being John Malkovich" was released worldwide in the year 1999. The story of this movie is based on an out of work man (the role is played by John Cusack). The man gets a job of a filling clerk and clamped to the 7 ½ floor of an office building and comes across a membranous room for 15 minutes that leads him to the life and mind of screen and stage actor John Malkovich. Through the room, he can see the life through the eyes of Malkovich's eyes.
Read More


Watch Being John Malkovich Trailer

Being John Malkovich Trailer
|
1:58
Watch Being John Malkovich Online - Watch online anytime anywhere: Stream, Download, Buy, Rent
Being John Malkovich is currently available to watch and stream, download, buy, rent on demand at Amazon Prime, HBO NOW, DIRECTV NOW, Amazon, Vudu, Google Play, FandangoNow, YouTube VOD, iTunes online.