The Daytrippers
"It's a family affair"
The Daytrippers is a dramatic film from 1997. Eliza stumbles across a love letter that could serve as the definitive evidence of her husband's philandering ways. Emboldened at having her suspicions confirmed, Eliza takes off on a trip to New York City in order to show the letter to her husband. Excited at the prospects of a trip to New York, Eliza's large family comes along for a road trip destined for Long Island.
|
1997
|
1 hr 27 min
|

/

10
Cast

Studio

Director

Greg Mottola

Language

English
The Daytrippers News
'Superbad' Director to Helm Aaron Sorkin's HBO Pilot
March 29, 2011 @ 5:56 am PST
|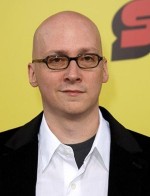 Unsurprisingly, a new Aaron Sorkin TV project has a way of drawing talented people to it. Jeff Daniels is in talks to star, super-producer Scott Rudin is overseeing the whole affair, and now Greg Mottola is onboard to direct the pilot.
Mottola is still best known for "Superbad," one of the few projects from the Apatow factory with a clear directorial vision, and more recently "Paul," a movie I and quite a few others were a little disappointed in.
Read More