Watch The Disaster Artist
"I did naaaht! Oh, hi Mark"
This comedy tells the fictionalized story of Tommy Wiseau, the creator of the cult-classic bad movie The Room. James Franco stars as Wiseau, and the movie follows him through the odd events that led to the making of the terrible movie. The film was released in 2017 to widespread critical approval.
|
2017
|
1 hr 45 min
|

/

10
Cast

Director

James Franco

Language

English
The Disaster Artist News
James Franco Is 'No Harvey Weinstein'
January 23, 2018 @ 7:25 am PST
|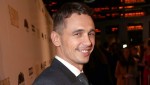 An actress who accused Franco of sexual abuse admits that the reaction to the accusation might be overblown.
Read More

James Franco Hit With Allegations of Sexual Abuse
January 11, 2018 @ 5:33 am PST
|
Read More

'Wonder Woman' Snubbed By Oscars
January 23, 2018 @ 7:11 am PST
|
Read More

'Disaster Artist' Shines During Quiet Weekend
December 11, 2017 @ 6:52 am PST
|
Read More

Watch The Disaster Artist Trailer

Watch The Disaster Artist Online - Watch online anytime anywhere: Stream, Download, Buy, Rent
The Disaster Artist is currently available to watch and stream, download, buy, rent on demand at Amazon Prime, Amazon, Vudu, Google Play, FandangoNow, YouTube VOD, iTunes online.