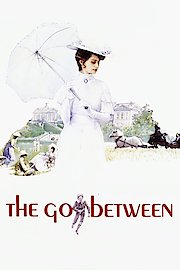 Watch The Go-Between
"In those days, you fell in love with your own class. Or found a Go-Between."
PG
1971
1 hr 58 min
This adaptation of the 1953 L.P. Hartley novel tells the story of Leo Colston, played by Michael Redgrave. Leo is a middle aged man recalling a summer during his youth at a rustic estate in the country. Leo the younger, played by Dominic Guard, is in a unique position to observe the bizarre behaviors of the household's adults, who primarily spend the summer ignoring the young boy's presence. The only two adults who seem to notice Leo at all are in need of the boy's anonymity and fly on the wall household status. One of the adults, Marion Maudsley, is promised in marriage to a man but is secretly in love with a farm worker named Ted Burgess. The clandestine couple enlists the young Leo in a messenger capacity. The boy's experience with the couple during that summer alters his views and the experience stays with him vividly throughout his life.