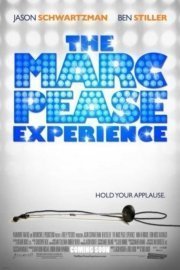 Watch The Marc Pease Experience
"Hold your applause."
PG-13
2009
1 hr 24 min
30
Former high school musical star, Marc Pease (Jason Schwartzman), dreams of musical fame and fortune, but eight years after graduating finds himself stuck in the past. Passionately devoted to the music and his glory days, Marc has convinced his acapella singing group that they are on the cusp of success. But when his former high school music teacher (Ben Stiller) fails him as a mentor, Marc inadvertently discovers a side to his former teacher, and himself, that he never suspected. Packed with laugh-out-loud comedy and musical performances, The Marc Pease Experience is a hilarious yet heartwarming coming-of-age story.