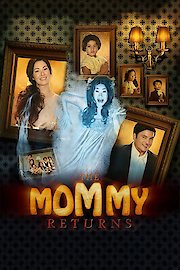 Watch The Mommy Returns
"Till death we'll not part."
2012
1 hr 40 min
A woman dies on the night of her 25th wedding anniversary. From purgatory, she sees that another woman is moving in on her husband and her family. Unable to accept that, she breaks out of purgatory and starts haunting the would-be usurper. Philippines Filipino movie.