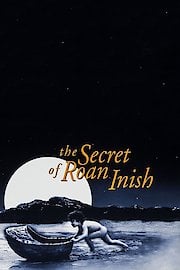 Watch The Secret of Roan Inish
"Between land and sea there is a place where myths are real."
PG
1994
1 hr 43 min
The Secret of Roan Inish is a 1994 drama film. It is an independent film that was produced by both American and Irish interests. The film is based on the book The Secret of Ron Mor Skerry, which was written by Rosalie K. Fry. The film follows a young girl who is sent by her American parents to live with her Irish grandparents in a small Irish fishing village. The film centers around the girl hearing stories from her grandfather and other villagers about their family's need to evacuate an island off of the coast, and the various kinds of mythical creatures that followed them as they fought the sea to the mainland. The young girl sees one of these creatures and must convince the rest of the villagers that they are actually real, and that they must follow the directions of her vision. The Secret of Roan Inish was directed by John Sayles. The young girl is played by Jeni Courtney, and features a supporting cast of Eileen Colgan, Richard Sheridan, Dave Duffy, and John Lynch.