Wilde
"Loved for being unique. Hated for being different."
"Wilde" is a film biography of the British author Oscar Wilde and covers the trials and scandals of his adult life. Stephen Fry plays the titular role of Wilde, known for his sharp wit and eccentricities. Wilde must keep the secret from society that he is a homosexual and he tries to repress his urges. He makes his way blithely through his privileged life while keeping his greatest secret until he becomes the enemy of a bigoted lord who ruins Wilde's life forever.
Eventually he marries a woman named Constance Lloyd, played by Jennifer Ehle. Wilde and his wife have two children together and begin their marriage happily, Constance unaware of her husband's tentative secret life and blossoming proclivities. Wilde is able to keep his desires and his public and family facade separate for a long time before he finally begins to explore and accept the hidden and repressed part of himself.
Later, Wilde meets the attractive and taciturn Lord Alfred Bosie, played by Jude Law. Although Bosie and Wilde begin a wild affair, Bosie proves a difficult. Petulant and prone to tantrums, Bosie strings Wilde along for years demanding money and often cheating on him. Wilde stays with him despite this and, after Bosie's father slanders Wilde in public for his relationship with Alfred, it is the young man who insists that Oscar take his father to court for libel.
The trial does not turn out in Wilde's favor and he is sentenced to two years in a labor prison. Wilde's wife will only allow him to see his children if he can promise never to see Bosie again. When he is released he at first keeps to his promise, but he can not stay away from his beloved Bosie for long. The film ends as the ailing Wilde finally meets up with Alfred again, abandoning his family for the love he can't deny.
|
1998
|
1 hr 58 min
|

/

10
Cast

Stephen Fry

,

Jude Law

,

Vanessa Redgrave

,

Jennifer Ehle

Director

Brian Gilbert

Produced By

Marc Samuelson, Peter Samuelson

Language

English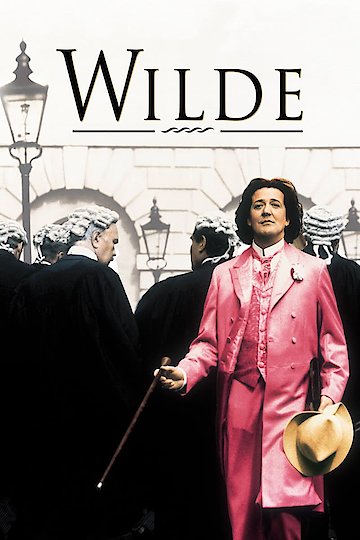 Also directed by Brian Gilbert