2010 Duke vs UNC
In a battle of bitter rivals, the Duke Blue Devils took on the UNC Tar Heels. In a game that would be sure to go down in history, both teams relied on their skilled shooter to lead their respective teams. Going into this game Duke had a lot to prove and had to rely on their back court to help them with their game. What happened was a game that would go down in the history books as one of the best games in college basketball history.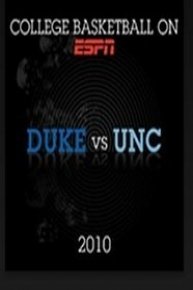 2010 Duke vs UNC Full Episode Guide
The latest edition of this heated rivalry appears little more than an easy chance for Duke to maintain its conference lead. Though the Blue Devils have lost three straight and six of seven in the series, the Tar Heels are struggling through their worst stretch under coach Roy Williams. Defending national champion North Carolina has lost three straight and six of seven. The Tar Heels are reeling. Will a visit by rival Duke bring out the best in UNC?