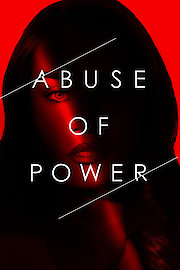 Watch Abuse of Power
Abuse of Power is a gripping true crime series from Oxygen that premiered in 2018. Hosted by award-winning journalist Lauren Sivan, the show explores shocking cases of people in positions of power who abuse their authority for personal gain. Each episode delves deep into a different case, from corrupt officials to predatory teachers, and examines how these individuals were able to hide their wrongdoings for so long. Through interviews with investigators, prosecutors, and victims, the series investigates the dark underbelly of power and explores the impact that abuse has on the communities affected by it.
One of the standout episodes of the series centers on the case of Russian diplomat Vitaly Churkin. Churkin was the Russian ambassador to the United Nations for over a decade, and during that time, he was widely respected as a skilled diplomat and shrewd politician. However, rumors of his abusive behavior towards his staff began to spread, and in 2017, just a day before he was due to meet with Secretary of State Rex Tillerson, Churkin died suddenly of a heart attack.
The circumstances surrounding Churkin's death provide a fascinating backdrop to the episode, as the show explores the accusations of abuse and harassment that his former employees had made against him. Through interviews with former staff members, as well as with experts on workplace harassment, the episode paints a disturbing picture of the extent of Churkin's abuse and the factors that allowed him to get away with it for so long.
Another episode of the series focuses on the case of a prominent New York doctor who was accused of sexually assaulting his patients. Dr. Robert Hadden was a respected OB/GYN who had delivered thousands of babies in his career, but as the investigation into his conduct unfolded, it became clear that Hadden had been using his position of power to prey on vulnerable women.
Through interviews with some of Hadden's victims, as well as with his legal team and the detectives who worked to bring him to justice, the episode highlights the devastating impact that abuse can have on the lives of those who have suffered it. It also raises important questions about how institutions such as hospitals and medical boards can do more to protect patients from abusive doctors.
Overall, Abuse of Power is a well-crafted and thought-provoking true crime series that shines a light on the abuse of authority that occurs across a range of fields and institutions. Host Lauren Sivan brings a thoughtful and compassionate approach to her interviews with victims and experts, and the show's attention to detail and commitment to exploring complex issues make it one of the standout true crime series of recent years.
Abuse of Power is a series that is currently running and has 1 seasons (3 episodes). The series first aired on May 12, 2018.