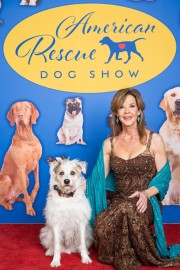 Watch American Rescue Dog Show
The American Rescue Dog Show is a family-friendly competition that celebrates rescue dogs and their amazing stories of survival and redemption. The show premiered on the Hallmark Channel in 2018 and has since become a beloved annual event for dog lovers across the country. Hosted by actor and animal advocate Rebecca Romijn and her husband, actor Jerry O'Connell, the show features over 50 rescue dogs from various states and backgrounds competing in various categories to win a $25,000 prize for their rescue organization.
The show is divided into several categories including Best Wiggle Butt, Best in Talking, Best in Senior, Best in Underbite, Best in Fetching, Best in Kissing, Best in Special Needs, and Best in Puppy. These categories showcase the unique talents and characteristics of each rescue dog, who have all overcome various hardships and found their forever homes with loving families.
The judges of the show are renowned pet experts and celebrities, including Ross Mathews, Rick Springfield, and former NFL player Rodney Peete and his wife, Holly Robinson Peete. These judges evaluate each dog's performance based on different criteria such as agility, obedience, and overall cuteness.
What sets the American Rescue Dog Show apart from other dog shows is its focus on rescue dogs, who often face challenges such as abuse, neglect, and abandonment. The show highlights the importance of adopting rescue dogs and provides information on how to get involved with local rescue organizations. Additionally, the show features heartwarming stories of rescue dogs and their owners, who share their journeys of love and healing.
Each year, the show attracts a dedicated fanbase of dog lovers who tune in to see the adorable pups compete and learn more about the rescue dog community. The show also inspires viewers to adopt rescue dogs and make a positive impact on the lives of animals in need.
Overall, the American Rescue Dog Show is a heartwarming and uplifting celebration of rescue dogs and the people who love them. It's a must-watch for anyone who wants to see adorable dogs showing off their unique personalities while also raising awareness for animal rescue.