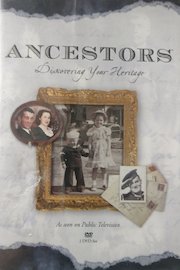 Watch Ancestors
Ancestors is a compelling genealogy show produced by BYUtv that took the world by storm with its unique blend of research, science, and personal storytelling. The show revolves around three hosts, Ken Nwadike Jr., Nick Banks, and Amy Quinton, who embark on a journey to uncover the mysteries and legacies of their family's past.
Each episode of the show follows the hosts' individual quests to discover their heritage through a combination of DNA testing, archival research, and immersive experiences. They explore everything from immigration records and census data to historical artifacts, gravesites, and family heirlooms to piece together their ancestors' stories and shed light on their own lives.
One of the standout features of Ancestors is its emphasis on science and technology. The hosts use cutting-edge DNA testing techniques to trace their family roots back to their African, European, and Native American origins. They also explore the latest advances in genealogy research, such as digitized records and sophisticated software tools that enable them to map their ancestors' journeys back hundreds of years.
In addition, the show offers fascinating insights into history and culture. The hosts visit museums, landmarks, and other historical sites to learn about the conditions their ancestors faced and the events that shaped their lives. They also hear from historians and experts who provide context and depth to their stories.
But perhaps the most compelling aspect of Ancestors is the personal connection each host forms with their ancestors. As they learn more about their family's past, they begin to see themselves in a new light and gain a deeper appreciation for where they come from. They discover unexpected connections to their family's history and learn valuable lessons about resilience, perseverance, and the human experience.
As a result, Ancestors is a show that will resonate with viewers from all walks of life. Whether you're a history buff, a science geek, or simply interested in exploring your own family history, this show will captivate you from start to finish. It offers a unique blend of research, technology, and personal storytelling that will leave you feeling inspired and enriched.
Overall, Ancestors is a must-watch show that delivers on all fronts. It's a testament to the power of genealogy research and the importance of understanding our roots. If you're looking for a show that will challenge you intellectually, move you emotionally, and leave you with a newfound sense of appreciation for your family and your place in the world, look no further than Ancestors.
Ancestors is a series that is currently running and has 2 seasons (22 episodes). The series first aired on July 6, 2000.