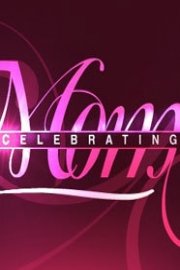 Watch Celebrating Moms
Celebrating Moms is a heartwarming and emotional show that honors the tremendous role of mothers in our lives. From the very first episode, viewers are taken on a journey of love, sacrifice, and triumph as they witness the stories of moms who have overcome great adversity to provide for their families.
Each episode of Celebrating Moms focuses on a different mom, sharing her unique story through a mix of personal interviews, family photos, and touching anecdotes. From single mothers struggling to make ends meet, to working moms juggling career and home life, to moms who have lost children to illness or tragedy, each story is a testament to the incredible strength and resilience of motherhood.
The show features a diverse range of moms, each with her own story and experience to share. Some are famous, like actress and mother-of-two Jennifer Garner, who talks about the difficulties of balancing her career and family life. Others are everyday moms, like a single mother of five who overcame homelessness and domestic violence to provide a better life for her children.
What sets Celebrating Moms apart from other shows is its focus on the positive aspects of motherhood. Rather than dwelling on the challenges and hardships, the show celebrates the love, joy, and fulfillment that comes with being a mom. Viewers are inspired by the deep bond between mothers and their children, and the incredible things that moms can accomplish when they put their hearts and minds to it.
Throughout the series, viewers are treated to a variety of heartwarming moments that are sure to tug at their heartstrings. From a mom who overcame cancer to see her daughter graduate from college, to a mom who adopted an entire family of children from foster care, the stories are as inspiring as they are touching.
What's especially impressive about Celebrating Moms is the way it weaves in important messages about social issues like poverty, education, and healthcare. Each story is not just about individual triumphs, but also about the broader struggles that moms face in society. By shining a light on these issues, the show encourages viewers to think about ways they can make a difference in the lives of moms and families in their own communities.
One of the highlights of the series are the interviews with the moms themselves. Each mom opens up about the challenges she's faced, the sacrifices she's made, and the lessons she's learned along the way. Their stories are honest, raw, and deeply personal, and viewers can't help but feel touched by their vulnerability and strength.
Another standout feature of Celebrating Moms is the way it shows the impact that moms have on their families and communities. Viewers see firsthand how moms are often the glue that holds families together, and the driving force behind community movements and initiatives. By highlighting the important role of moms in society, the show encourages viewers to appreciate and support the moms in their own lives.
Overall, Celebrating Moms is a beautifully crafted show that honors the sacrifices and achievements of moms everywhere. Whether you're a mom yourself, or just someone who appreciates the incredible work of moms, this series is sure to inspire and uplift. It's a must-watch for anyone who believes in the power of love and the indomitable spirit of motherhood.