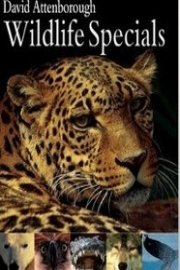 Watch David Attenborough: Wildlife Specials
David Attenborough: Wildlife Specials is a documentary series produced by the BBC that focuses on the natural world and explores the behavior of various animal species from around the world. With each episode running for approximately an hour, the series takes viewers on an educational journey that delves into the fascinating lives of different animals and their habitats.
The series is hosted by Sir David Attenborough, a renowned naturalist, and broadcaster, who has been presenting nature documentaries for over 60 years. As one of the most trusted and respected voices in the field of wildlife documentary filmmaking, Attenborough brings his unique expertise and insight to this series, helping to make it a must-watch for anyone with an interest in the natural world.
One of the key features of David Attenborough: Wildlife Specials is its focus on a specific animal or group of animals in each episode. Some episodes showcase the lives of single animals, such as the charismatic giant panda, the elusive snow leopard, or the deadly black mamba. Other episodes focus on animal communities, such as the social structures of meerkats, chimpanzees, or African wild dogs.
Regardless of the species, each episode offers incredible insight into the unique behaviors and habits of the animals being studied. From the way they hunt and feed, to the ways in which they interact with members of their own species and other animals in their habitat, viewers are given a comprehensive look at how different animals live and survive in the wild.
Beyond examining individual animals and animal communities, David Attenborough: Wildlife Specials also explores the interactions between different species and their environments. For example, one episode showcases the symbiotic relationship between giant manta rays and cleaner fish, while another looks at how elephants help to shape the African savannah ecosystem. Through these episodes, viewers gain a broader understanding of how animals and their environments are interconnected and dependent upon one another.
In addition to its educational value, David Attenborough: Wildlife Specials is also an incredibly visually stunning series. The cameras capture incredible footage of animals in their natural habitats, providing viewers with a front-row seat to some of the most breathtaking moments in the animal world. From hunting and feeding to mating and raising young, each episode offers a wealth of memorable and awe-inspiring scenes that will stick with viewers long after the show has ended.
Overall, David Attenborough: Wildlife Specials is an incredibly informative, entertaining, and visually stunning series that is a must-watch for nature lovers everywhere. With each episode taking viewers on a journey that explores the fascinating behaviors and habits of different animal species from around the world, the series is sure to delight and educate viewers of all ages. So whether you're interested in learning more about specific animals or simply want to marvel at the incredible beauty of the natural world, this series is sure to captivate and inspire.
David Attenborough: Wildlife Specials is a series that is currently running and has 1 seasons (10 episodes). The series first aired on November 26, 1997.