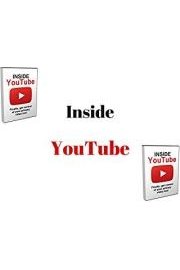 Watch Inside YouTube
Joanna Timte is the host of the popular show Inside YouTube from Live Smart Solutions LLC, which explores the world of YouTube and the people who create content on the platform. The show follows Timte as she dives into the lives of some of the most successful YouTube creators, uncovering their secrets to success and sharing their stories with the audience.
At the heart of the show is the idea of community. Timte explores how YouTube has enabled individuals from all walks of life to come together and share their experiences and talents with the world, creating a global community of content creators and fans. She meets with YouTube creators who have been able to turn their passions into successful careers, from beauty vloggers to gamers to niche content creators.
Throughout the series, Timte provides an inside look at the world of YouTube, exploring the platform's algorithms, trends, and controversies. She also offers practical advice for aspiring content creators, sharing tips and tricks for building a following, creating engaging content, and monetizing their channels.
One of the standout features of the show is Timte's ability to connect with her guests on a personal level. She seeks to understand their motivations for creating content and the challenges they have faced along the way. As a result, viewers are given a rare glimpse into the lives of some of the most influential creators on the platform.
Another key aspect of Inside YouTube is its emphasis on innovation. Timte explores the ways in which YouTube creators are pushing the boundaries of what is possible on the platform, using new technologies and creative techniques to captivate their audiences. She highlights some of the most innovative and groundbreaking channels on YouTube, offering insights into how they have been able to stand out in a crowded content landscape.
Overall, Inside YouTube is a fascinating and insightful exploration of one of the most influential platforms of our time. Timte's enthusiasm and curiosity shine through in each episode, making the show both entertaining and informative. Whether you are a longtime YouTube fan or a newcomer to the platform, there is something in this show for everyone.