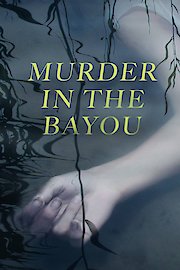 Watch Murder In the Bayou
TV-MA
2019
1 Season
Murder in the Bayou is a documentary miniseries from Showtime chronicling the unsolved murders of eight young women in Louisiana's Jefferson Davis Parish. The show is based on the book of the same name by Ethan Brown, who also serves as an executive producer. The first episode introduces the audience to the victims, all of whom were involved in drugs and prostitution in the nearby town of Jennings. The series explores the possibility that the police department was involved in the murders, as several of the victims had been police informants.
The show follows local investigative journalist Ethan Brown as he interviews police officers, former suspects, and family members of the victims. Brown also travels to the locations where the murders occurred, speaking with people who knew the victims and may have information about the cases.
The series delves into the corrupt power structure of small-town Louisiana, revealing how drugs and prostitution were allowed to thrive due to the complicity of local officials. Interviews with former police officers and town officials suggest that the murders may have been covered up to protect their own interests.
The show also highlights the impact of the murders on the families of the victims, who have been left without answers for over a decade. Brown speaks with mothers, sisters, and daughters of the victims who share their heart-wrenching experiences and memories of their loved ones.
One of the most shocking aspects of the series is the revelation that one of the suspects in the case was murdered while in police custody. The person in question was one of the last people seen with one of the victims, leading many to believe that he was directly involved in her murder.
The show also raises questions about the effectiveness of the police investigation into the murders. Interviews with former detectives suggest that the police department was understaffed and underfunded, with only one detective assigned to investigate the cases.
Murder in the Bayou is a gripping true-crime series that sheds light on a dark chapter in Louisiana's history. The series has received critical acclaim for its in-depth reporting and sensitive treatment of the victims and their families.
The four-part series is directed by Matthew Galkin and executive produced by Banks Tarver, Ken Druckerman, and Brown. It features interviews with Scott Lewis, the former sheriff of Jefferson Davis Parish, Ramby Cormier, a local detective, and Frankie Richard, who was friends with several of the victims.
Overall, Murder in the Bayou is a haunting and thought-provoking series that exposes the dangers of corruption and abuse of power in small-town America. It tells the story of eight young women whose lives were cut short and whose families still wait for justice.
Murder In the Bayou is a series that is currently running and has 1 seasons (5 episodes). The series first aired on September 13, 2019.