Watch My Life Is a Joke
This show is about five female comedians at different points in their career. They aren't competing against each other, just striving for their own success. There's a super mom, dog groomer, one from old money, mother of two, and a cancer survivor. These five ladies get a boost of their OWN from Oprah.
Sunday 10:00 PM et/pt on OWN

1 Season,

1

Episode

January 6, 2013

Cast:

Kellye Howard, Natalie Jose, Jessica Joy, Lisa Laureta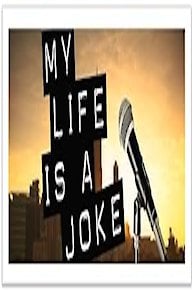 My Life Is a Joke Full Episode Guide
Season
1
3 clips available
In the premiere five female comics in Chicago get a big break.