Re-Inventing Bonaduce
Gretchen Bonaduce, the second wife of TV/radio personality Danny Bonaduce, has struck out on her own to entertain the world with her very own reality show. With many challenges facing her now as a single mother of two, she will take viewers on a tour of her life as she learns to balance motherhood, building her own fashion line, and playing the lead in her rock band she named
1 Season,

4

Episodes

May 23, 2009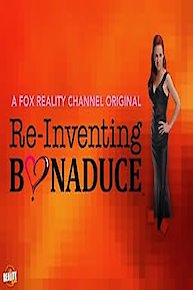 Re-Inventing Bonaduce Full Episode Guide
Episode

4

-

Battling Bonaduce

Gretchen and boyfriend Kevin's appearance on Danny's radio show comes to a fiery conclusion.

Episode

3

-

Re-Visiting Bonaduce

Gretchen and Kevin confront Danny about the lies that he spread about her.

Episode

2

-

Romancing Bonaduce

Episode

1

-

Re-Introducing Bonaduce

Gretchen tries to make it on her own by fronting her own rock band, starting up her own fashion line, raising her two kids, and finding a new man in her life.
Re-Inventing Bonaduce News