Scary Tales
Scary Tales is a television show that takes our childhood fables and brings them to life by explaining what could have really happened. From historians to avid folklore librarians, they share their understandings and research about the tales that put love within hearts and fear within peripheral vision. The series manages to take childhood stories and give facts about their era and how society was during the time. Scary Tales explores the behind the tales truth of our favorite and beloved fable characters.
Scary Tales provides imagines the adventures that each character had to endure. Imagine the truth behind Hansel and Gretel being abandoned and running into a cannibal witch. Try taking on the truth about Cinderella and her evil stepsisters. Tread through plagued forests, cannibalistic heroes and heroines, and even deranged psychopaths that one could only picture Alfred Hitchcock producing.
Sunday 9:00 PM et/pt on 3net

1 Season,

4

Episodes

October 30, 2011

/

10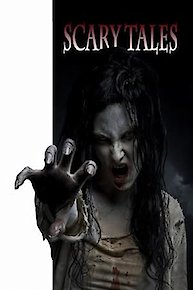 Scary Tales Full Episode Guide
Episode

4

-

The Pied Piper Of Hamelin and Rapunze...

Discover the tale of a child murdering rat catcher, and see the dark side of longhaired Rapunzel that includes severed fingers and strange cravings.

Episode

3

-

Snow White and The Juniper Tree

Meet the vengeful Snow White as she tries to escape the wicked Queen, and hear the obscure story of The Juniper Tree, rife with murder and revenge.

Episode

2

-

Hansel and Gretel & Cinderella

Episode

1

-

Red Riding Hood and Bluebeard

Based on early versions of fairy tales, Red Riding Hood and a werewolf discover new mysteries.
If You Like Scary Tales, Then Try...