African Wild
The series African Wild shows different animals that live in the deserts of Africa. The cameras capture lions and other animals as they search for food and take care of their pack.The viewer gets to see what these animals are like outside of captivity.
1 Season,

8

Episodes

November 12, 2011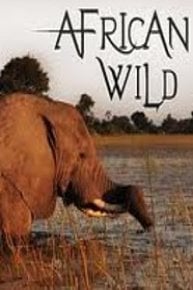 African Wild Full Episode Guide
The Okavango Delta in Botswana, the biggest delta in the world, bursting at the seams with life, some of which is found nowhere else on the planet.

Journey with us to an island in the dark Atlantic Ocean and visit a colony of remarkable birds, the African Penguin.

Go on a marvelous journey to a small rocky outcrop on the western coast of South Africa where a snowy white, golden-headed, blue-eyed bird dwells.

Join an exclusive Big 5 Safari as a guest in one of South Africa's most celebrated private game reserves.

Harsh weather conditions, cramped living quarters and fierce competition make life tough for the hundreds of seals living on the coast of South Africa.

Travel into uShaka Marine World and learn about the unique world beneath the waters of South Africa's Atlantic Ocean.

Episode

2

-

The Waterhole

Although the summer rains create a bountiful paradise, the winter months are long, and only the toughest will survive in The Waterhole.

Episode

1

-

Elephants of Mashatu

Follow a family of elephants on their journey through the Mashatu Game Reserve as they search for good grazing and water.