WWE Classics
The World Wrestling Entertainment Corporation has had people from all ages on the edge of their seats since the first show took place. WWE provides live action entertainment in front of a large audience. Episodes are also aired on TV. From daredevil moves to backstage drama, this TV series will have you wanting more. WWE has been one of the largest airing programs since 1952. At the least, two new episodes are released each week. Monday night airs "Raw" and Friday night, "SmackDown."
It doesn't stop there. Every month WWE hosts a main event which consists of some of your favorite wrestlers to compete in Championship matches as well as the annual WrestleMania. This is usually pay per view TV, but all the highlights are released on the following show or on wwe.com. This business has been a huge success. You can purchase WWE merchandise and video games online or in stores.
WWE takes it to the extreme. Chairs, ladders, and tables are objects these wrestlers use sometimes to defeat their opponent. It may sounds dangerous but that's what these wrestlers are paid to do: entertain you.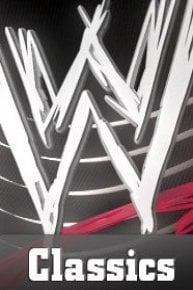 WWE Classics News
Randy 'The Macho Man' Savage Reportedly Killed in Car Crash
Awful news today for wrestling fans, or those who were around during the sport's heyday in the 1980's. Hell, bad news for fans of Slim Jims. Randy "The Macho Man" Savage was reportedly killed today in a head-on collision after suffering a heart attack. Florida Highway Patrol told TMZ "Savage was driving his 2009 Jeep Wrangler when he veered across a concrete median through oncoming traffic and collided head-on with a tree."