Watch Baxter
Series Length:
1 Season,

13

Episodes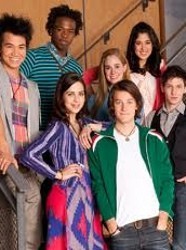 Baxter

Full Episode Guide
Before the performance of the musical "Cracked Glass Shoe," Baxter is dismayed when his comic support role is turned into a lead -- especially after he hears his father is attending the performance.

Episode 12 - Audition Fever

Baxter tries out for a small part in the musical and then, to tick off Marcus, decides to compete with him for the lead. Meanwhile, Emma and Jenna are competing for the same part.

Episode 11 - Dancing Fools

Baxter tries to join a lyrical dance workshop to get closer to the mysterious Anya. Deven doesn't get the emotion of lyrical dance and needs Emma's help to go through with it.

Episode 10 - Cindy and the Prince of Rock

When the musical theatre teacher has a serious creative block due to "romantic problems," Emma and Baxter have to save the day. Meanwhile, Marcus and Tassie, as the leads in the musical, are falling for each other.

Episode 8 - Zap the Competition

Episode 7 - Vampire Movies

Episode 6 - Duelling Hearts

Episode 5 - To Crush or Not to Crush

Episode 4 - Cry Me a River

Episode 2 - Dance Craze-Y
If You Like Baxter, Then Try...