Watch Encounters with Omar Qureshi
Every country has its entertainment celebrities, and India is no exception. Host Omar Qureshi was the master of ceremonies for the sub-continent's answer to "Entertainment Tonight" or "Access Hollywood". International Bollywood fans wanting to know if actress Rani Mukerjee was getting plastic surgery had no reason to despair, for the program was available from streaming video providers like Amazon and MSN TV.
Other guests included Vivek Oberoi, Katrina Kaif, and Tees Maar Khan. While interviews could be gossipy or controversial, for the most part the actors stuck to the script and chatted with Quershi about current or future film projects.
1 Season,

8

Episodes

August 22, 2011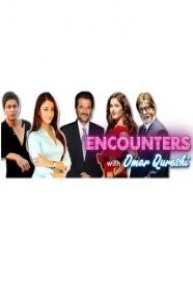 Encounters with Omar Qureshi

Full Episode Guide
The actress who prides herself with having an extraordinary body, Bipasha Basu joins zoOm on its 7th anniversary, as she talks about her career, co-stars, love, life, sins & more. Check it out

From the 90s till date, Ajay Devgn has remained one of the most celebrated actors in Bollywood. Ajay Devgn joins zoom in its 7th anniversary & talks about his career, life, love, children, sins & more.

Zoom celebrates it's 7th anniversary and is joined by one of the most prominent actor in India, Anil kapoor.

Episode

5

-

Deepika Padukone

Here's an exclusive interview with Deepika Padukone joining zoom in its 7th anniversary celebration talking about her love, career, life, the recent home she moved in, her sins, & many more.

Episode

4

-

Ranbir Kapoor

Episode

2

-

Priyanka Chopra
If You Like Encounters with Omar Qureshi, Then Try...