Watch Akeelah and the Bee
"Changing the world... one word at a time."
The story of Akeelah and the Bee is about an eleven-year old girl named Akeelah Anderson who is a very smart girl who can spell better than anyone at her middle school in South Los Angeles. One day, when she wins the school spelling bee, Akeelah decides to seriously study for the regional spelling bee. Her spelling bee coach is a strict english professor named Joshua Larabee. However, her mother Tanya is completely against her daughter's decision and thinks that she's obsessing over something that was once a game to Akeelah.
Despite her mother's request, Akeelah decides to follow her dreams and compete in the regional spelling bee in Washington, D.C without having her mother's permission. Akeelah not only decides to compete in the spelling bee because she wants to do this for her own entertainment, but she also decides to do this because she feels compels to do so through inspiration.
|
2006
|
1 hr 52 min
|

/

10
Cast

Studio

Director

Doug Atchison

Language

English
More Like Akeelah and the Bee
Akeelah and the Bee News
'Friday Night Lights' Lee Thompson Young Dead at 29
August 19, 2013 @ 1:37 pm PST
|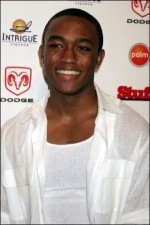 Actor Lee Thompson Young, who played the title character in Disney's "The Famous Jett Jackson," was found dead in his L.A. apartment on Monday morning from an apparent self-inflicted gunshot wound. He was 29 years old.
Read More


Watch Akeelah and the Bee Trailer

Akeelah and the Bee (2006) Official Trailer #1 - Laurence Fishburne Movie HD
|
3:10
Watch Akeelah and the Bee Online - Watch online anytime anywhere: Stream, Buy, Rent
Akeelah and the Bee is currently available to watch and stream, buy, rent on demand at FlixFling VOD, Amazon, Vudu, Google Play, FandangoNow, YouTube VOD, iTunes online.