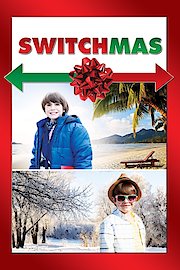 Watch All I Want is Christmas
TV-PG
2012
1 hr 40 min
All I Want is Christmas is a heartwarming holiday movie from 2012 that follows the journey of a young boy named Ethan who wishes for one thing and one thing only — to have a family again. But, as a result of a magical mishap from his elf friend, snowball, Ethan finds himself in a chaotic situation, where he must find a way to mend his broken family, while also, saving Christmas.
The movie stars some of the most beloved actors of the industry, including Elliott Gould, David DeLuise, and Elijah Nelson. They play the roles of Grandpa, Dan, and Ethan, respectively, and their performances bring the characters to life with authenticity and depth.
The movie is set in Los Angeles, where Ethan lives with his mother, stepfather, and baby brother. Ethan's stepfather, Dan, is a workaholic who often neglects Ethan, leaving him feeling lonely and isolated. Ethan's only solace is his fascination with Christmas and his determination to reunite his family, who have grown apart over the years.
One day, while walking through the park, Ethan encounters Snowball, an elf who has been sent to grant Ethan's wish for a perfect Christmas. But, because Snowball is new to the job, things go haywire, and Ethan's entire family is shrunken down to the size of Christmas ornaments. With no other option, Ethan and Snowball set off on a wild adventure to find a way to restore their family back to normal size before Christmas.
Throughout their journey, the duo meets a variety of eccentric characters, including a troupe of toy soldiers, a band of living snowmen, and a group of wacky elves who help them along the way. But, as the clock ticks closer to Christmas Day, Ethan realizes that he can't do this alone and that he needs to reconcile with his family to save Christmas.
The movie is filled with humor, drama, and heartwarming moments that are sure to delight the entire family. The performances by the actors are exceptional, and their chemistry on screen adds to the authenticity of the movie. Additionally, the animation and special effects are aesthetically pleasing and immerse the audience into the magical world of Christmas.
All I Want is Christmas also touches on the importance of family and the true meaning of Christmas. The movie emphasizes the significance of coming together as a family during the holiday season, forgiving each other, and creating new memories.
In conclusion, All I Want is Christmas is a must-watch holiday movie that will warm your heart and leave you feeling merry and bright. The movie delivers a powerful message of family, love, and the importance of the holiday season. With its exceptional performances, stunning animation, and heartwarming storyline, All I Want is Christmas is the perfect holiday movie for the entire family.
All I Want is Christmas is a 2012 comedy with a runtime of 1 hour and 40 minutes. It has received moderate reviews from critics and viewers, who have given it an IMDb score of 5.4.