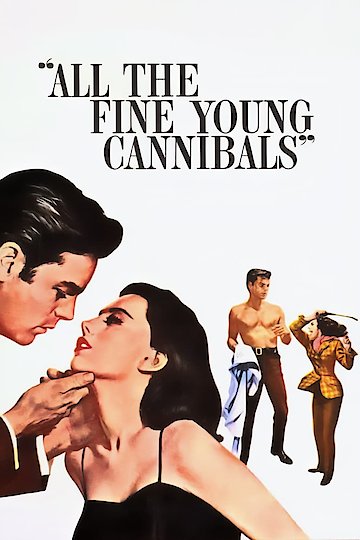 Watch All the Fine Young Cannibals
"There are no rules... there is no limit... IN THE LOVE-HUNGRY WORLD OF THESE YOUNG SOPHISTICATES!"
1960
1 hr 52 min
All the Fine Young Cannibals is a musical romantic drama. It is based on the novel of the same name by Rosamond Marshall, and is the first of a series of collaborations between Robert Wagner and Natalie Wood. It is also loosely inspired by the life of jazz player Chet Baker. Chad and Salome are a young couple who are faced with a baby on the way and no career prospects. Salome leaves town to find a better life for herself and meets Tony on the train, a Yale student who is rich and bored with his life. She pairs off with him while making no mention of her former relationship or pregnancy. The story develops to examine the contrast between the lives of rich and poor.