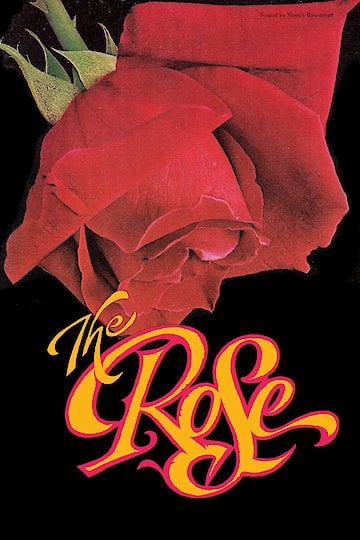 Watch The Rose
"She gave and gave, until she had nothing left to give"
R
1979
2 hr 5 min
67
The Rose is a 1979 musical drama film directed by Mark Rydell and starring Bette Midler, Alan Bates, and Frederic Forrest. The film is loosely based on the life of rock star Janis Joplin, a talented musician who struggled with addiction and fame, ultimately leading to her untimely death at the age of 27. Midler gives a commanding performance as the titular character, Rose, a hard-drinking and hard-living rock star who is at the peak of her career. Bates plays her manager, Rudge, a shrewd businessman who is always on the lookout for the next big gig. Forrest rounds out the main cast as Huston, Rose's chauffeur and occasional lover.
The film takes place over the course of Rose's final tour, a grueling schedule that takes her from city to city, performing for adoring fans who worship her as a goddess. But as the tour progresses, Rose's lifestyle catches up with her. She drinks too much, takes too many pills, and sleeps around with anyone who is willing.
Despite the protests of her friends and bandmates, Rose refuses to slow down, convinced that she needs to keep performing in order to stay on top. Along the way, she encounters various people who offer her a glimpse of a different kind of life, a life free of the trappings of fame and excess.
As the tour comes to a close, Rose is forced to confront the reality of her situation. Her drug and alcohol abuse have taken a toll on her body and her mind, and she is faced with the choice of continuing down this destructive path or finally getting the help she needs.
The Rose is a powerful and emotional film that touches on themes of addiction, fame, and the toll that they can take on a person's life. Midler's performance is nothing short of extraordinary, as she fully embodies the character of Rose and brings her struggles and triumphs to life on the screen.
Ultimately, The Rose is a cautionary tale about the price of fame and the dangers of excess, but it is also a celebration of the human spirit and the power of music to heal and inspire.
In conclusion, The Rose is a must-see film for fans of music, drama, and powerful performances.
The Rose is a 1979 drama with a runtime of 2 hours and 5 minutes. It has received mostly positive reviews from critics and viewers, who have given it an IMDb score of 6.9 and a MetaScore of 67.