Watch Almost Famous
"Experience it. Enjoy it. Just don't fall for it."
Precocious young William (played by Patrick Fugit) is only in high school when he gets an opportunity to go on tour with an up-and-coming band in order to write an article about them for none other than Rolling Stone magazine. To somebody who loves music and the written word like William does, it is an offer too good to pass up, and he doesn't, much to the consternation of his protective mother (Frances McDormand). The band, which calls itself Stillwater, is enjoying growing popularity but is also burdened with a less-than-friendly rivalry between front man Jeff Bebe (Jason Lee) and lead guitarist Russell Hammond (Billy Crudup).
Like many rock and roll bands, Stillwater has groupies; theirs cleverly call themselves band-aids. Almost as famous as the band itself is the de facto leader of the band-aids, Penny Lane (Kate Hudson). While on tour, Penny and the married Russell are sexually involved, and it is clear that the somewhat naive Penny believes he has genuine affection for her, though it is clear to William, who does care for her, that Russell is just using her. While the picture that this movie paints of the rock and roll scene is romanticized at times, at others it is unflinchingly realistic. Eventually Russell's wife meets up with the band and Penny, the band's biggest fan, is unceremoniously cast aside. It ultimately rests with William to help the devastated Penny pick up the broken pieces and move on.
|
2000
|
|

/

10
Cast

Studio

Director

Cameron Crowe

Language

English
Almost Famous News
New on Amazon Prime in April: 'Robocop' and a Disco Inferno
March 31, 2017 @ 11:43 am PST
|
Read More

Trailer: Cameron Crowe's 'We Bought a Zoo,' Starring Matt Damon and Scarlett Johansson
September 15, 2011 @ 6:21 am PST
|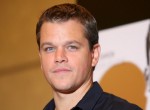 A few years off from feature filmmaking hasn't cooled writer/director Cameron Crowe's heart in the least. His latest effort, "We Bought a Zoo," starring Matt Damon and Scarlett Johansson, looks like it will bring all the trademark magic moments the director has been known for in such films as "Say Anything,""Jerry Maguire," and "Almost Famous."
Read More

'PJ20': Watch the Trailer for the New Pearl Jam Documentary
September 23, 2011 @ 6:00 am PST
|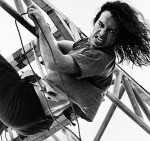 I'll never forget that moment. I was 15, and making my way into the Riverport Ampitheater in St. Louis for Lollapalooza 2. As we walked to our seats towards the beginning of the Pearl Jam set, we were suddenly caught up in a crushing wave of people that had surged forward. Eddie Vedder had climbed the rafters, and was preparing to leap from ridiculous heights into the frothy crowd below. Watch the trailer for the new Pearl Jam doc "PJ20."
Read More

Elton John Intros New Cameron Crowe Music Doc 'The Union' at Tribeca
April 21, 2011 @ 2:20 pm PST
|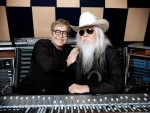 Cameron Crowe did more for Elton John with his "Tiny Dancer" homage in "Almost Famous" than a hundred Rolling Stone interviews ever could.
Now he's set to do it again with 'The Union,' a new documentary which opened up the 10th annual Tribeca Film Festival last night.
The festival kicked off with a free outdoor event outside near Ground Zero in lower Manhattan, which was meant to remind the audience of the original intention of the fest - uniting New Yorkers after 9/11, according to The Hollywood Reporter.
Read More


Watch Almost Famous Trailer

Allan Arkush on ALMOST FAMOUS|3:07
Watch Almost Famous Online - Watch online anytime anywhere: Stream, Download, Buy, Rent
Almost Famous is currently available to watch and stream, download, buy, rent on demand at Amazon Prime, FlixFling VOD, Amazon, Vudu, Google Play, FandangoNow, YouTube VOD, iTunes online.