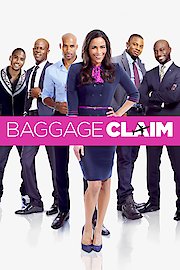 Watch Baggage Claim
"She's done flying solo."
PG-13
2013
1 hr 36 min
34
Baggage Claim is a romantic comedy film that was released in 2013. It stars Paula Patton, Taye Diggs, and Jill Scott. The movie is directed by David E. Talbert and is based on Talbert's own novel of the same title. The film follows the story of Montana Moore (Paula Patton), who is a successful flight attendant for a major airline. At the age of 30, Montana is single and her family is constantly reminding her of how lonely she is. Her little sister is getting married soon, and Montana feels that she needs to find a partner whom she can bring to the wedding. The problem is that she has had a string of failed relationships, and none of her ex-boyfriends seem like good choices to bring as her date to the wedding.
Montana's co-workers come up with a plan to help her find the perfect man in time for her sister's wedding. They suggest that she should use her airline benefits to travel across the country and reconnect with her ex-boyfriends. Montana is hesitant at first, but she eventually agrees to do it.
The film follows Montana as she travels to various places, such as Los Angeles and New York, to meet up with her ex-boyfriends. Along the way, she reunites with old flames and meets new men, including a successful businessman named William (Derek Luke) and a charming musician named Damon (Taye Diggs). Montana has to navigate through her feelings and figure out what she really wants in a partner.
Throughout the movie, Montana's family plays a significant role in shaping her decisions. Her mother (Jenifer Lewis) and grandmother (Loretta Devine) are both concerned about Montana's love life, and they offer her advice and support. Montana's father (Adam Brody) is also present, and his unconventional relationship with her mother offers a different perspective on love and relationships.
As Montana travels from city to city, she also has to deal with the stress of her job as a flight attendant. Her boss (Christina Milian) is constantly reminding her of the importance of staying focused on her job, while her co-worker (Jill Scott) offers her wisdom and encouragement.
Baggage Claim is a lighthearted movie that explores the complexities of relationships and the pressures that come with finding the perfect partner. It combines romance, comedy, and drama to create an entertaining and relatable storyline. The film features a talented cast, with Paula Patton delivering a standout performance as the lead character. Taye Diggs and Derek Luke also shine in their respective roles, adding depth and charm to the movie.
The movie is set against the backdrop of the airline industry, with scenes filmed in various airports and airplanes. This adds a unique and interesting twist to the story, and it provides an opportunity to showcase the challenges and rewards of working in such a high-pressure environment.
Overall, Baggage Claim is a feel-good movie that will leave audiences smiling and entertained. It offers an insightful look into the world of modern dating and relationships, and it encourages viewers to embrace their own unique journey.
Baggage Claim is a 2013 romance movie with a runtime of 1 hour and 36 minutes. It has received mostly poor reviews from critics and viewers, who have given it an IMDb score of 5.1 and a MetaScore of 34.