Watch Close Encounters of the Third Kind
"We are not alone."
"Close Encounters of the Third Kind" was a science fiction dramatic flim that was written and directed by Steven Spielberg. The film stars Richard Dreyfuss as Roy Nery, an electrical lineman who has an up close encounter with a UFO. He is working on an electrical line when the UFO flies by his work truck and lightly burns the side of his face with its lights. Roy becomes obsessed with UFOs and is haunted by mental images of a mountain like shapes. He draws pictures of the shapes and famously makes a model of the mountains in his mashed potatoes.
Nery isn't the only one being affected by these visions. A 3 year old boy is awoken at night to see all of his toys operating on their own; he gets out of bed and discovers some bright lights that he moves towards. The boy's mother, Jillian, chases after him and is soon after haunted by the same images as Roy.
The government locates a lost squad of planes that went missing more than 30 years earlier. The planes are operational, but there is no sign of the pilots. An old man who witnessed the event claimed that some bright lights playing music appeared before the planes returned.
Back in Indiana, Roy's obsession with UFOs causes his wife to leave him. When another strange event takes place, Roy sees the mountains that he had been dreaming about in the news report. He heads out to the site to investigate along with Jillian and many others who had the same visions and experiences.
When they arrive at the site they are greeted by the gigantic space ship. The government communicates with the craft using a series of musical notes. A group of missing people, presumably dead, return off of the ship. In the final scene we get to see the aliens and find out what their plans are for Roy and the others.
|
1977
|
2 hr 15 min
|

/

10
Cast

Studio

Director

Steven Spielberg

Language

English
Close Encounters of the Third Kind News
Hollywood Has the Worst Labor Day in 20 Years
September 04, 2017 @ 9:28 am PST
|
Read More

New on Netflix in April: 'Titanic' is Back
April 04, 2014 @ 9:47 am PST
|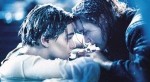 There was a time when you could watch "Titanic" as often you wanted to on Netflix, but those days ended months ago when the blockbuster hit disappeared from the service's streaming catalog. Now it's back, along with a selection of huge hits from years past.
Read More

Will This Be the Worst Labor Day Ever for Hollywood?
August 31, 2017 @ 7:56 am PST
|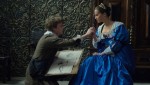 No new releases and no exciting hold-overs probably means that virtually no one will go to the movies this holiday weekend.
Read More

Stephen Spielberg On Board Directing 'Robopocalypse'
September 08, 2011 @ 6:00 am PST
|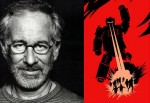 Steven Spielberg and an alliance of Twentieth Century Fox and Dreamworks SKG will respectively direct and co-finance 20th Century Fox's coming big-screen adaptation of Daniel H. Wilson's 2009 silly-named sci-fi novel "Robopocalypse," tentatively expected to hit theaters everywhere July 3, 2013.
Read More


Watch Close Encounters of the Third Kind Trailer

Close Encounters Of The Third Kind (Director's Cut)|2:27
Close Encounters of the Third Kind (1977) - Original Trailer|4:42
Watch Close Encounters of the Third Kind Online - Watch online anytime anywhere: Stream, Buy, Rent
Close Encounters of the Third Kind is currently available to watch and stream, buy, rent on demand at FlixFling VOD, Amazon, Vudu, Google Play, FandangoNow, iTunes, YouTube VOD online.