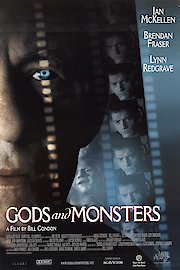 Watch Gods and Monsters
"A portrait of an outrageous friendship."
R
1998
1 hr 45 min
74
Gods and Monsters is a drama from 1998 that focuses on the relationship between horror director James Whale, played by Sir Ian McKellen, and Boone, a former United States Marine played by Brendan Fraser. After Boone agrees to model for Whale's sketches, the two begin to talk about each others' lives, such as the movie-making industry and the Korean War. Whale has several issues, including depression and recovering from a stroke.