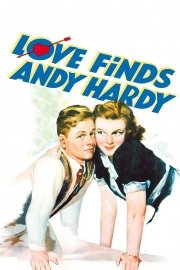 Watch Love Finds Andy Hardy
"The new story of Judge Hardy's family!"
Passed
1938
1 hr 31 min
It's almost time for the big Christmas Dance, and Andy has a new tuxedo, opera hat, and a $20 jalopy to take him there. Problem is Andy has two gorgeous dates lined up. And a third, a new girl next door named Betsy, is also aching to go.