Watch Milk Money
"You can't get enough of a good thing... But first you have to find it."
Milk Money is a 1994 romantic comedy film directed by Richard Benjamin and written by John Mattson. The movie stars Melanie Griffith and Ed Harris. In the movie, Frank, the son of Ed Harris's character, Tom, along with some of his friends, meet a prostitute who they hire to strip for them. The prostitute, played by Melanie Griffith, eventually starts living in Frank's treehouse because she is on the run from her former pimp. Frank's dad, Tom, eventually meets V, Griffith's character, and thinks that she is one of Frank's teachers. Tom and V share a mutual attraction to each other, and just as romance seems to begin for them, V's former pimp goes looking for her.
The film is 110 minutes long and is rated pg-13. The cast of Milk Money also includes Malcolm McDowell as Waltzer, V's former pimp, and Anne Heche as Betty, a prostitute and former associate of V.
|
1994
|
1 hr 48 min
|

/

10
Cast

Studio

Director

Richard Benjamin

Language

English
Milk Money News
Melanie Griffth Nears 'Raising Hope' Role
July 30, 2012 @ 5:04 pm PST
|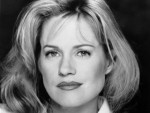 Typecasting....Fox, you're doing it right. When you've the charisma of a blonde bombshell with a figure to match, there's almost always a place for you. Melanie Griffith has it. "Raising Hope" producers want it, and aren't far from getting it.
Read More


Watch Milk Money Trailer

Milk Money Trailer 1994
|
2:13
Watch Milk Money Online - Watch online anytime anywhere: Stream, Download, Buy, Rent
Milk Money is currently available to watch and stream, download, buy, rent on demand at Amazon Prime, Amazon, Vudu, Google Play, FandangoNow, iTunes, YouTube VOD online.