Watch Mission: Impossible III
"The Mission Begins 05:05:06."
Mission: Impossible III is the third film in a series of Mission: Impossible movies. The main character in this movie, Ethan Hunt (played by Tom Cruise) has retired from active service with the Impossible Missions Force (IMF). He has decided to settle down with his fiancee Julia (played by Michelle Monaghan), who is a nurse at a local hospital and is not aware of Ethan's past.
Although Ethan now trains new recruits instead of actively working missions, he is contacted by an agent of the IMF to work a mission that involves rescuing a newer agent, Lindsey Farris (played by Keri Russell), that Ethan trained. Lindsey was captured while working an investigation against Owen Davian (played by Phillip Seymour Hoffman).
Ethan and his crew are able to save Lindsey and in the process, recovered some information that would lead the team to Davian. The team makes their way to Davian's location to capture him and recover an item that Davian is after, called the "Rabbit's Foot". However, now that Ethan is completely involved in this case, there are questions as to who he can trust, not being sure he can even trust his superiors.
|
2006
|
2 hr 6 min
|

/

10
Cast

Studio

Director

J.J. Abrams

Language

English
Mission: Impossible III News
Netflix 'Lost in Space' Reboot to Debut in 2018
July 01, 2016 @ 11:47 am PST
|
The 1960s TV series has produced two failed reboots so far, but Netflix is planning to give the series a spin that will appeal to contemporary audiences.
Read More

Reports: Jonathan Rhys Meyers Attempts Suicide (Update)
June 30, 2011 @ 8:08 am PST
|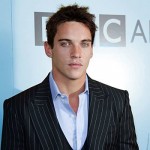 Jonathan Rhys Meyers, star of the Showtime series "The Tudors," tried (unsuccessfully) to kill himself yesterday by ingesting pills, according to UK paper The Sun. An actor and a model, Rhys Meyers is probably best known for his critically acclaimed role as Henry VIII in "The Tudors" and for a part in "Bend it Like Beckham," but the incredibly talented actor has also had stand-out roles in films like Woody Allen's "Match Point," "Velvet Goldmine," and "Mission: Impossible III."
Read More

Report: Scientologists Had It In Bad For 'South Park' Creators
October 26, 2011 @ 5:41 am PST
|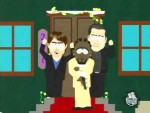 A recent Village Voice article reveals to just what lengths the Church of Scientology was ready to go to strong-arm "South Park" creators Trey Parker and Matt Stone into backing off their satire of the religion in "Trapped in a Closet," the now-legendary episode featuring a crazy cartoon version of Tom Cruise.
Read More

VIDEO: Watch the First Trailer for 'Mission: Impossible - Ghost Protocol'
June 29, 2011 @ 5:17 am PST
|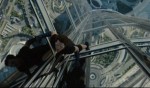 When we last saw Ethan Hunt (played by Tom Cruise), he was flipping off of motorcycles and dealing with Philip Seymour Hoffman in "Mission: Impossible III," directed by J.J. Abrams ("Super 8"). Hunt's back for "Mission: Impossible - Ghost Protocol," which marks the fourth movie in the series and probably also sets some kind of record for most punctuation used in a movie title. Check out the trailer for "Mission: Impossible Ghost Protocol" now.
Read More


Watch Mission: Impossible III Trailer

Mission Impossible 3 Trailer HD 1080p|1:51
Watch Mission: Impossible III Online - Watch online anytime anywhere: Stream, Buy, Rent
Mission: Impossible III is currently available to watch and stream, buy, rent on demand at Amazon, Vudu, Google Play, YouTube VOD, iTunes online.