Watch Star Trek Into Darkness
"Earth Will Fall"
The second installment in J.J Abrams' rebooted Star Trek series, "Into Darkness," lives up to its name. The film opens with a chase sequence through the red forest of a primitive planet where Captain Kirk and Bones are being chased by a group of aliens with spears. They leap off the edge of a cliff into the ocean, and they swim into the hidden Enterprise.
Spock works to complete a mission, but he ends up in grave danger. Captain Kirk has to make a choice. He can follow the parameters of his mission, or he can save his best friend. Kirk chooses to save Spock, violating several of Starfleet's rules in doing so.
As a result, the Admiralty of Starfleet order Captain Kirk to relinquish command of the Enterprise, sending him back to the academy. In the meantime, a couple in London is mourning the illness and likely death of their young daughter, who appears to have a form of cancer. The father steps outside of the hospital, and a mysterious man appears, offering to save his daughter.
The man prepares a vial of his blood, and the film cuts to the father inserting the vial into his daughter's IV. As the monitors reveal the instantaneous changes in vital signs, he leaves, enters a Starfleet building in his uniform, and blows up the building.
Because of the explosion, all ship captains and first commanders meet to discuss the attack and what it means. Admiral Marcus reveals the true perpetrator was former Starfleet agent John Harrison. Captain Kirk (his rank is Commander at the time) realizes the command staff of Starfleet is exactly where Harrison wants them--just seconds before Harrison shows up outside the window in a shuttle and opens fire.
From that point on, Kirk, who is reinstated as Captain of the Enterprise leads an all out war against Harrison, who killed his mentor, Admiral Pike. However, things aren't as they seem, and in order to defeat Harrison, he has to confront darkness within himself and within Starfleet.
|
2013
|
2 hr 11 min
|

/

10
Cast

Studio

Director

J.J. Abrams, Alan J. Abrams

Language

English
Star Trek Into Darkness News
Will Chris Pine and Chris Hemsworth Star in New 'Star Trek' Movie?
August 13, 2018 @ 5:03 am PST
|
Read More

JJ Abrams Takes 'Star Wars' Gig, Triggers Studio Controversy
September 22, 2017 @ 6:34 am PST
|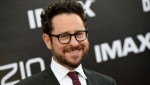 The 'Force Awakens' director will direct 'Star Wars Episode IX,' but that's not making his home studio happy.
Read More

Quentin Tarantino Is Making a 'Star Trek' Movie?
December 05, 2017 @ 7:16 am PST
|
Read More

Taking Its Toll: 2016 Was a Brutal Year for Celebrity Deaths
December 28, 2016 @ 2:57 pm PST
|
Read More


Watch Star Trek Into Darkness Trailer

Star Trek Into Darkness|0:03
Official Trailer #2 (HD)|1:17
Watch Star Trek Into Darkness Online - Watch online anytime anywhere: Stream, Buy, Rent
Star Trek Into Darkness is currently available to watch and stream, buy, rent on demand at Amazon, Vudu, Google Play, iTunes, YouTube VOD online.