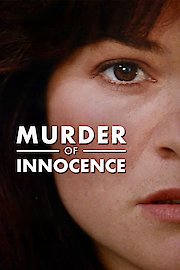 Watch Murder of Innocence
M
1993
1 hr 30 min
Murder of Innocence is a gripping and heart-wrenching drama-thriller film that was released in 1993. The film tells the story of Peggy Sue, a loving mother and wife, played by Valerie Bertinelli, whose life is turned upside down when her husband becomes involved in a murder case. Peggy must fight to prove her husband's innocence, despite the mounting evidence against him.
When Peggy Sue's husband, John, played by Stephen Caffrey, is accused of murdering a wealthy businessman, Peggy is reluctant to believe that her husband is capable of such a crime. However, as the trial progresses, she begins to uncover troubling facts that suggest that John may not be as innocent as she thought.
As the evidence against John mounts, Peggy's world begins to crumble. She must deal not only with the loss of her husband's love and support, but also with the judgment and condemnation of those around her. Her relationship with her children, especially her eldest son, becomes strained and tense.
Throughout the film, Peggy struggles to maintain her belief in her husband's innocence, despite the challenges she faces. She begins to suspect that there is more to the murder case than meets the eye, and this suspicion drives her to investigate the crime herself.
As Peggy delves deeper into the case, she comes across a host of unsavory characters, including a corrupt police officer, played by Graham Beckel, and a twisted businesswoman, played by Ed Lauter. These characters add depth and complexity to the story, as Peggy fights to uncover the truth and clear her husband's name.
The film is directed by Tom McLoughlin, who does an excellent job of weaving a complex and intricate plot that keeps the audience on their toes. The pacing of the film is spot-on, with just the right mix of suspense, action, and drama to keep things engaging.
The acting in the film is also top-notch, with Valerie Bertinelli delivering a standout performance as the strong and resilient Peggy Sue. Stephen Caffrey also does a great job of portraying the conflicted and enigmatic John, while Graham Beckel is convincingly detestable as the crooked cop.
Overall, Murder of Innocence is a compelling and thought-provoking film that deals with complex themes of love, trust, and betrayal. The twists and turns in the plot keep the audience guessing right up until the very end, while the strong performances and deft direction make it a must-see for fans of the genre.
In conclusion, if you're looking for a gripping and emotionally charged drama-thriller, then Murder of Innocence is definitely worth checking out. With a strong cast, captivating plot, and skillful direction, it will keep you on the edge of your seat from beginning to end.
Murder of Innocence is a 1993 thriller with a runtime of 1 hour and 30 minutes. It has received mostly positive reviews from critics and viewers, who have given it an IMDb score of 6.6.